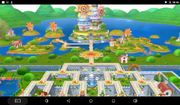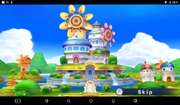 So as you know, there was some confusion about that earlier Peach' castle picture from Jourdon.
A prove that that is Peach' castle, is that in the final stage in that tournament Peach' castle can be seen. That would make sense.
Now this, in the second tournament(Flower cup) the final stage is called Daisy's garden.
So that could possibly mean that this mill and ground is property of Daisy.
Prove is that the ground of this tournament is filled with flowers, and(again) the final stage is Daisy's garden. Tennis-wear Daisy is unlocked on this tournament. And, the tournament is called: FLOWER cup. 
This could be true!
Ad blocker interference detected!
Wikia is a free-to-use site that makes money from advertising. We have a modified experience for viewers using ad blockers

Wikia is not accessible if you've made further modifications. Remove the custom ad blocker rule(s) and the page will load as expected.