Nintendo of America just announced Super Nintendo World a theme park at Universal Japan and Flordia and California of America. And they also announced  the Super Nintendo World Park of Japan will open just in time for the 2020 Tokyo Olympics!!!! They just released an Offical Concept Art of part of the Park and I can see Peach and Toad and Yoshis even Toadette in the picture! Peach's Castle is one of the attractions!  Bowser's Castle of course too! I can't wait I'm near the Universal Studious in Flordia!
Take a look! Any ideas for rides or attractions?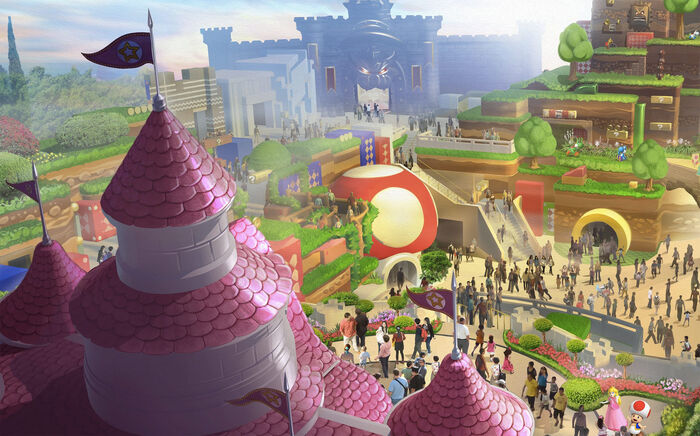 Ad blocker interference detected!
Wikia is a free-to-use site that makes money from advertising. We have a modified experience for viewers using ad blockers

Wikia is not accessible if you've made further modifications. Remove the custom ad blocker rule(s) and the page will load as expected.