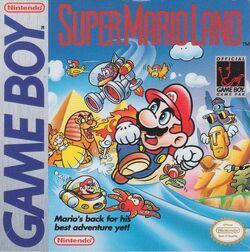 I was curious if you have ever played Daisy's debut game Super Mario Land. If so, how much? Did you grow up with the game, or have you played it only a few times? Or maybe you haven't played it at all?
Personally, I grew up with the Game Boy (even though it was already out for quite a while) and Super Mario Land was one of my favourite games on the system. Back then, I didn't really pay attention to the game's story, so I didn't really notice Sarasaland or Daisy. For me, It was just a Mario game. Still, when I became a fan of Daisy, I found it really cool to find out that I grew up with her debut game.
Ad blocker interference detected!
Wikia is a free-to-use site that makes money from advertising. We have a modified experience for viewers using ad blockers

Wikia is not accessible if you've made further modifications. Remove the custom ad blocker rule(s) and the page will load as expected.