Good evening everyone ! I wonder if one of you has a pixiv account to join this person ---> http://www.pixiv.net/member.php?id=1914689
This person is Japanese as you can see on the screenshot.
Thank you !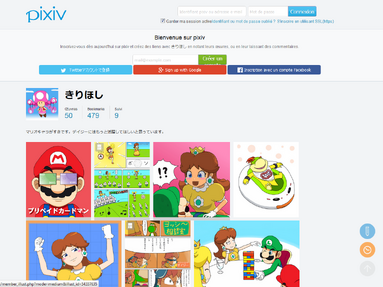 This message was from Carla Daisy Scarlet.
Ad blocker interference detected!
Wikia is a free-to-use site that makes money from advertising. We have a modified experience for viewers using ad blockers

Wikia is not accessible if you've made further modifications. Remove the custom ad blocker rule(s) and the page will load as expected.